A day to remember: Axess Fun Day
On the 14 of October, Axess hosted a day with insane fun, adrenaline-pumping games that transcended the usual weekend leisure - Axess Fun Day. Rooted in a corporate culture that celebrates core values, this engaging day served to tangibly express axess fierce through team-oriented games and competitive sports. We're about to take you on a wild ride through a day filled with laughter, competition, and unforgettable team bonding!
The strategic face-off in football: Team Kaki vs Team Blue
In a highly anticipated football match, team kaki and team blue confronted each other in a test of skill, strategy, and, most importantly, teamwork. Emerging victorious was for team kaki, but it would be remiss not to acknowledge the stellar performance displayed by both teams. This was not a mere contest of athletic prowess but a demonstration of the value we place on teamwork and collective effort.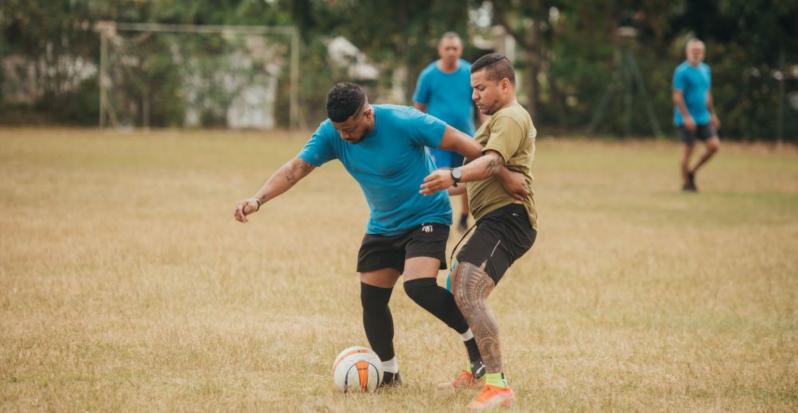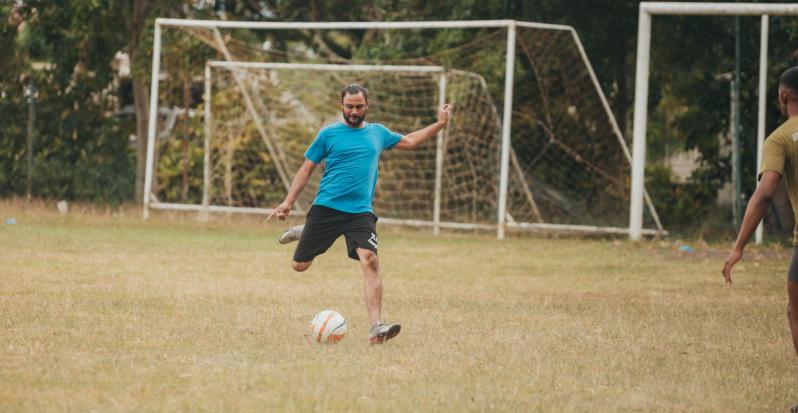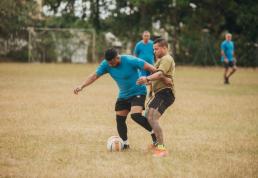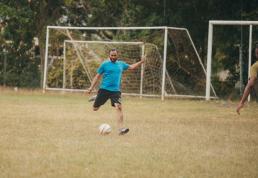 Volleyball glory: Team blue takes the court!
Having narrowly missed the top prize in football, team blue channeled their energies into a volleyball performance that can only be described as incredible. Their victory showcased the power of persistence and underscored our organizational emphasis on continuous development.
A carnival of fun games!
Whether it was the focused faces during the pétanque game and carome or the laughter erupting from the domino table to the live-action thriller that was tug-of-war, our games lineup was a rollercoaster of emotions and fun. Even more unconventional activities like the relais galimatia had everyone's full attention, creating an atmosphere bursting with Conviviality.
The grand finale: Team blue steals the day!
As the day reached its apex, a definitive highlight was the crowning of team blue as the day's overarching champions, a fitting conclusion to a day replete with competitive zeal and enthusiasm.

The real victory: Living the D.R.I.V.E
The indelible impact of Axess Fun Day lies not in the trophies won or the games played, but in the manifestation of our D.R.I.V.E values—Development, Responsibility, Integrity, Conviviality and Teamwork. We experienced an unparalleled sense of unity and reinforced our team spirit.
I'm thrilled to share how our recent Axess Fun Day went beyond mere fun games and competition. It was a vibrant display of our core values in action, values that each one of us can bring to our everyday responsibilities at work. Whether they were on the football pitch or at the domino table, every team embodied Axess values. Whilst Team Blue may have taken home the trophy, it is essential to recognise that the true victory extends to each and every participant. Each one of us did an extraordinary job to showcase the level of commitment we aim to bring to our day-to-day operations at Axess. The passion we witnessed on the field is the same energy that fuels us in achieving excellence every single day, and that makes me exceptionally proud.
- Andy Hau Kee Hee, Human Capital Manager